You've Made the Music Possible
Your Classical Companion turns 50 years old this year! A lot has changed in five decades but our dedication to bringing you your favorite music has never wavered. Stay tuned to this space as we add cherished memories from our time on the air, and if you have your own to share with us, call our 50th Anniversary Hotline at
518-880-3432
and let us know what WMHT-FM has meant to you over the years.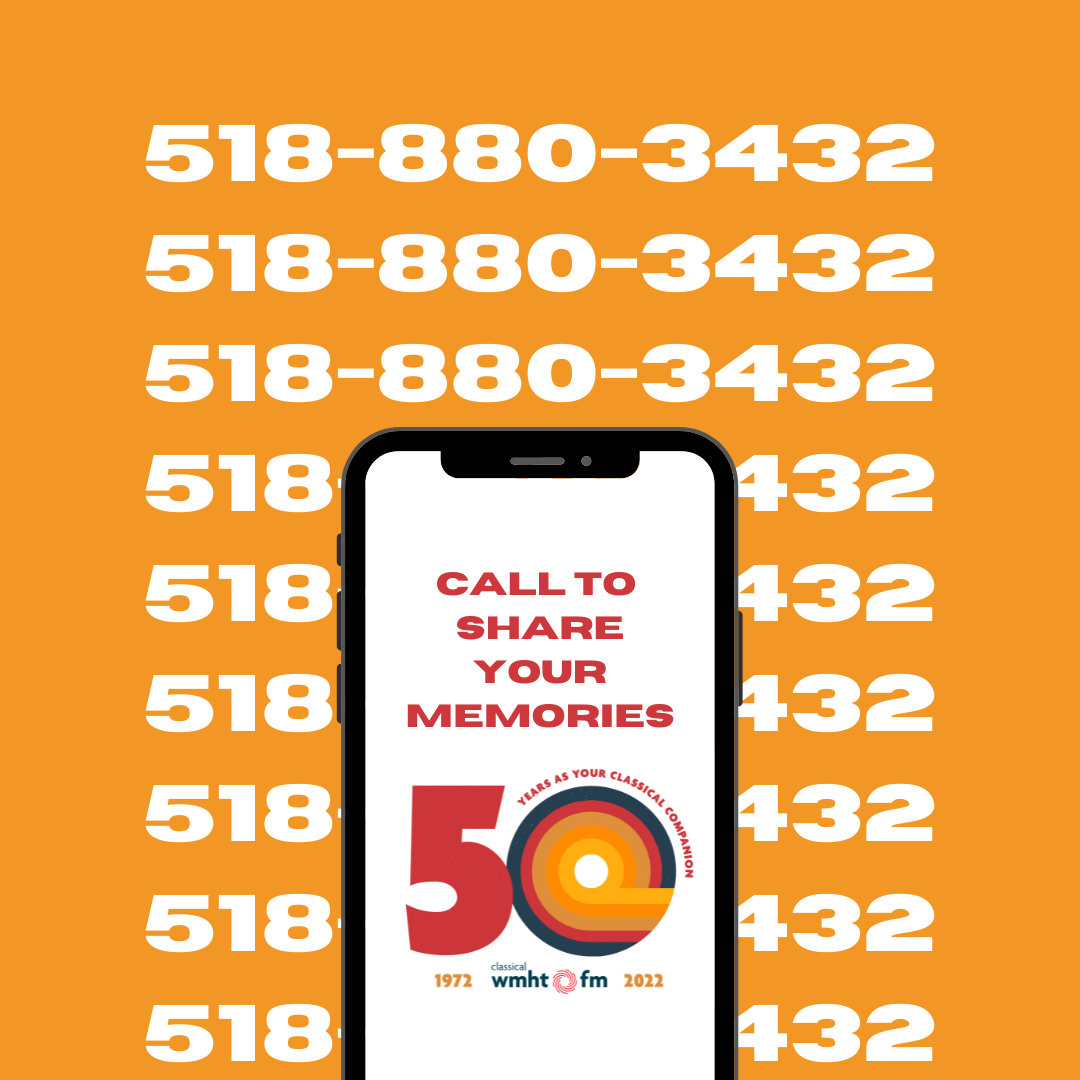 50th Anniversary Memories

Bill worked at WMHT for over 30 years, the final 20 years as morning host.

Ann Marie began as an overnight host on WMHT in 1982.

Robert McBride was Program Director at WMHT from 1997-2000.
Gallery