Classical WMHT-FM 89.1 | 88.7


On your radio dial at WMHT-FM 89.1 in New York's Capital Region and 88.7 in the Poughkeepsie area, our station helps keep the arts thriving in our community by making wonderful classical music accessible to all through programs, live concert presentations and the talents of local and nationally-recognized hosts.
WMHT is grateful to our members, volunteers, and local businesses for their continued support before, during, and after this unprecedented crisis. It is critical backing by our community that makes our services to you possible. Thank you.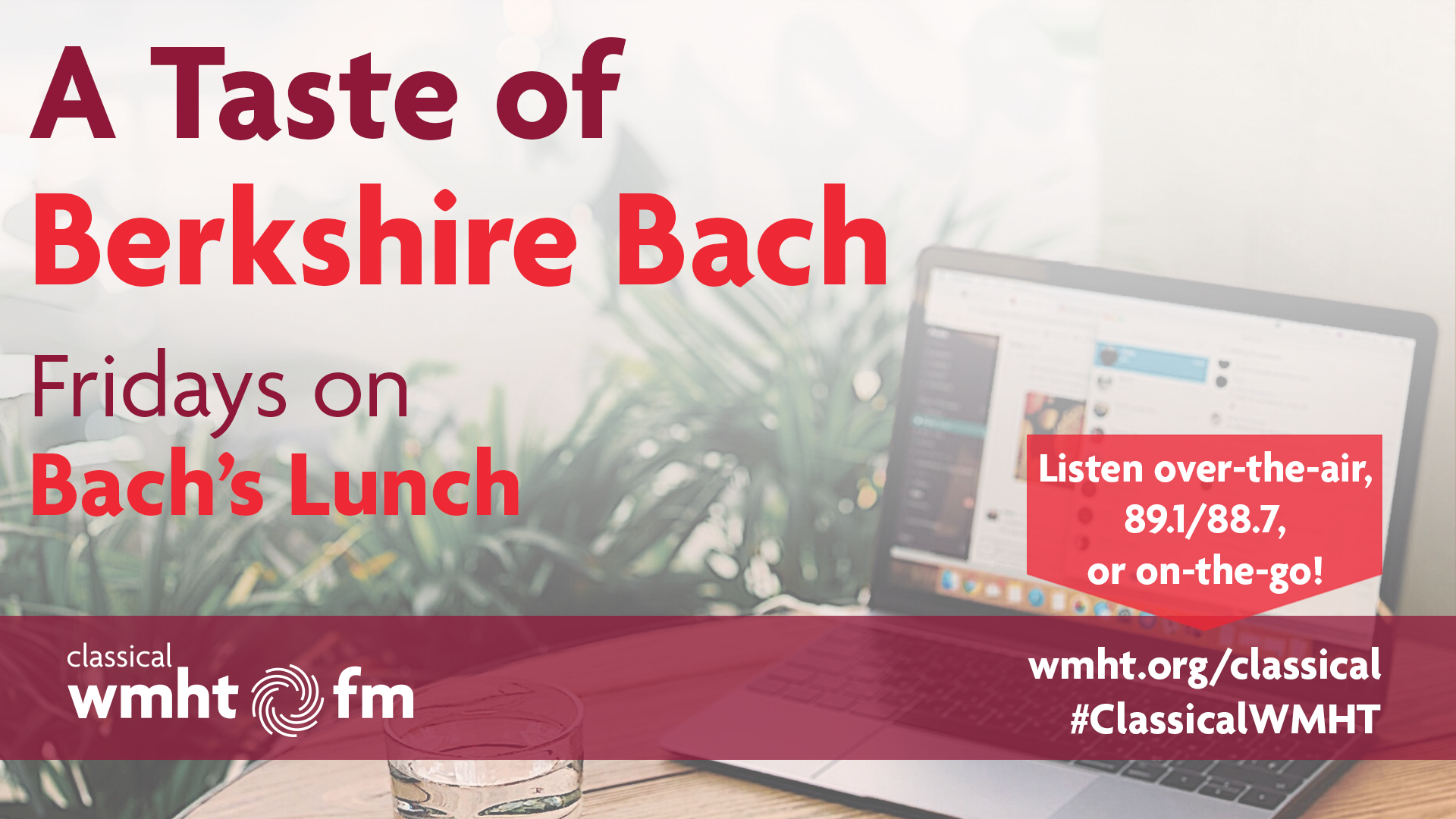 Fridays During Bach's Lunch
Introducing a new weekly feature on WMHT, A Taste of Berkshire Bach. A Collaboration between WMHT and the Berkshire Bach Society featuring live concert performances from 30 years of the Society's Archives.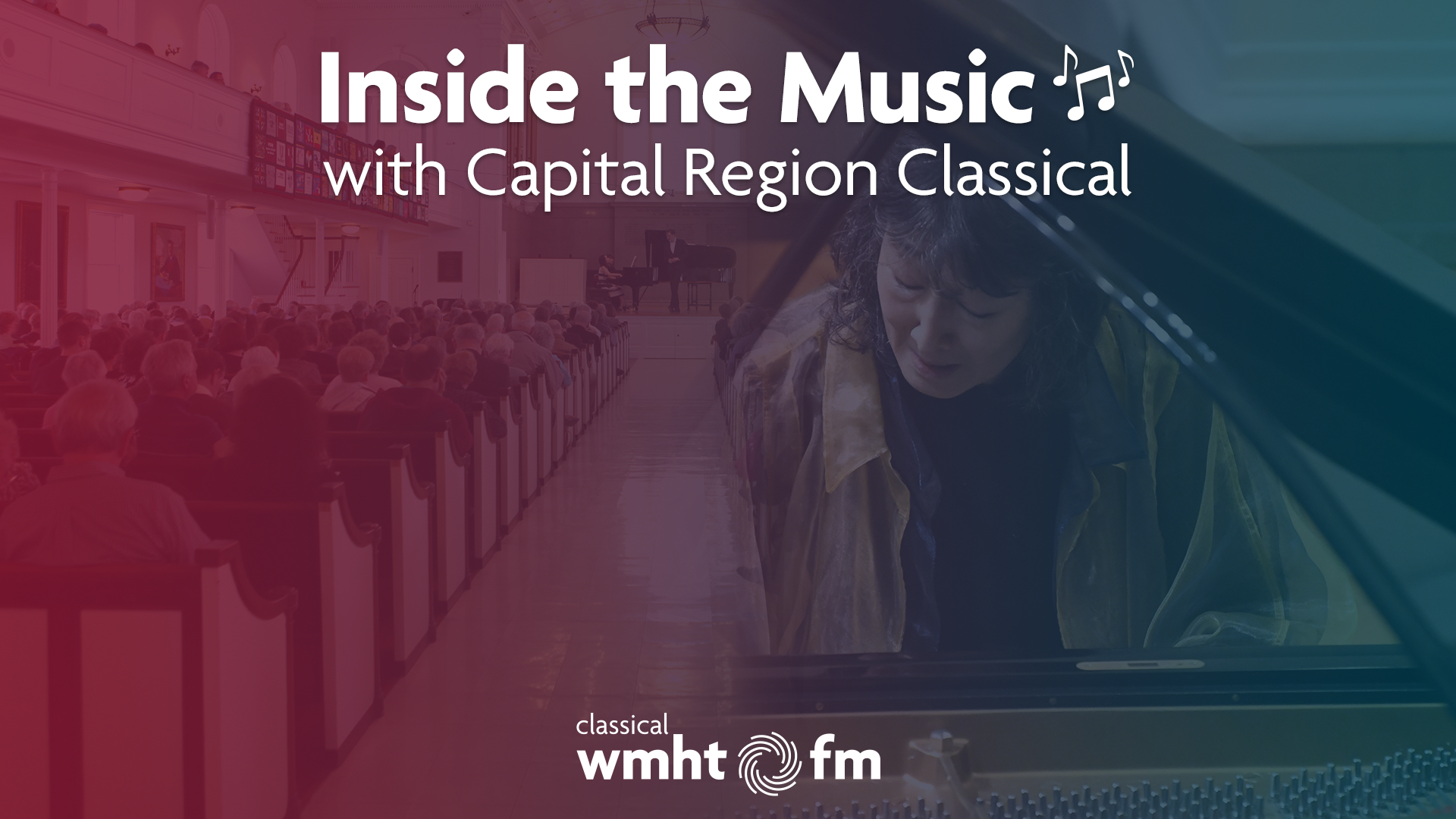 Mondays at 6pm
Derek Delaney, artistic director of Capital Region Classical will explore different composers, periods, and styles through favorite archival performances from the Capital Region Classical Concert Series.
10.4 Liszt: The Sonnets and the Sonata, featuring performances by pianists Emanuel Ax and Dubravka Tomsic.
10.11 Liszt: The Interpretation of Others, featuring performances by Lyr Williams, Paul Lewis and more.
10.18 Liszt: The Inspiration of Literature, featuring performances by pianists Emanuel Ax and Dubravka Tomsic.
10.25 Liszt: The Sigh & the Opera, featuring performances by Lyr Williams, Dubravka Tomsic & Marc-Andre Hamelin.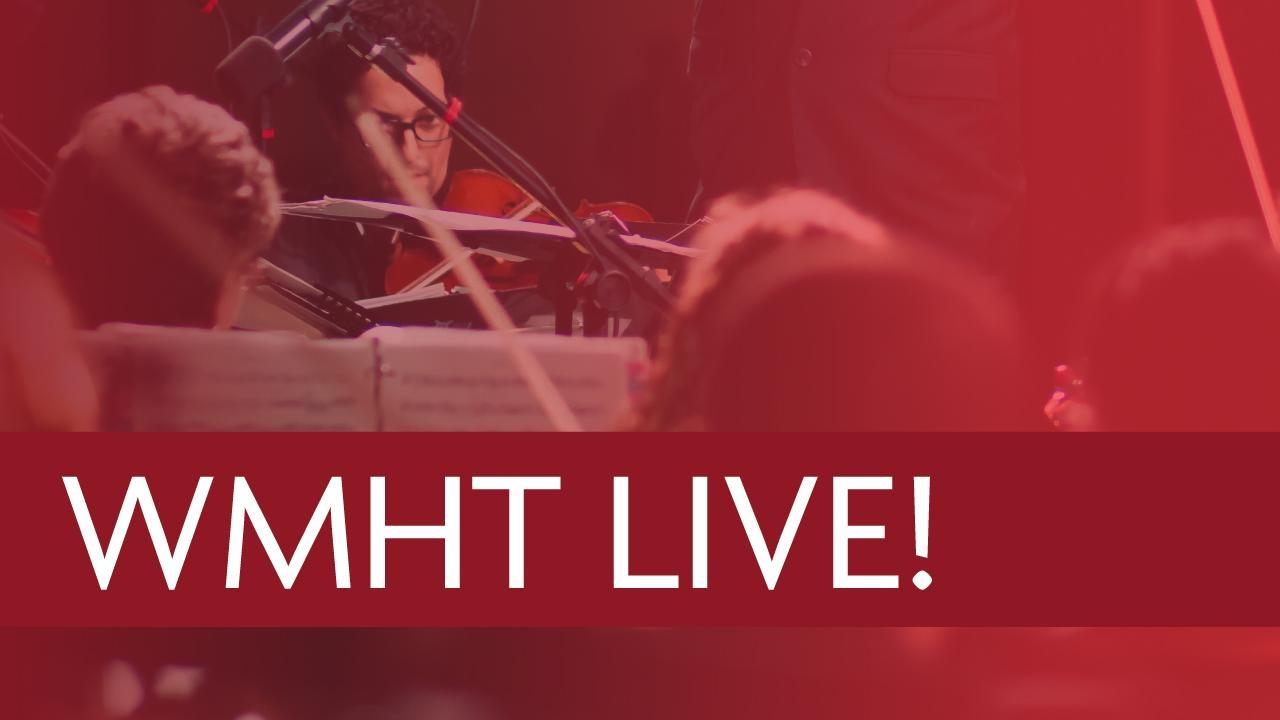 Sundays at 6pm
10.3 Close Encounters with Music live-streamed concert from August 2, 2020. It's a program called from Bach to Bachianas with cellist Yehuda Hanani and guitarist Eliot Fisk. Recorded at the Mahaiwe Performing Arts Center in Great Barrington, Massachusetts.
10.10 Albany Pro Musica: From Despair…Light. Rebroadcast of the June 2021 virtual concert.
10.17 Schenectady Symphony live-streamed presentation from May 2021. Glen Cortese hosts this Quasí fan tutti program, an abbreviated version of Mozart's Cosi fan Tutte, with English narration to help drive the story forward. Recorded at Proctor's Theater in Schenectady, New York.
10.24 TON—The Orchestra Now. Conductor and Music Director Leon Botstein leads TON in this concert from September 12, 2021, a program with works by Shostakovich & Dawson. Recorded at Bard College's Fisher Center in Annandale-on-Hudson, New York.
10.31 Tanglewood Music Center Orchestra performances. Stefan Asbury leads the TMCO in the Symphonic Dances of Sergei Rachmaninoff from 2011, Marin Alsop leads the TMCO in the Third Symphony of Roy Harris from 1988, and Seiji Ozawa leads the TMCO and soprano Barbara Bonney in the Fourth Symphony of Gustav Mahler from 1993. Recorded at Tanglewood in Lenox, Massachusetts.
Support for WMHT Live! is Provided By
Support is also provided in part by the T. Backer Fund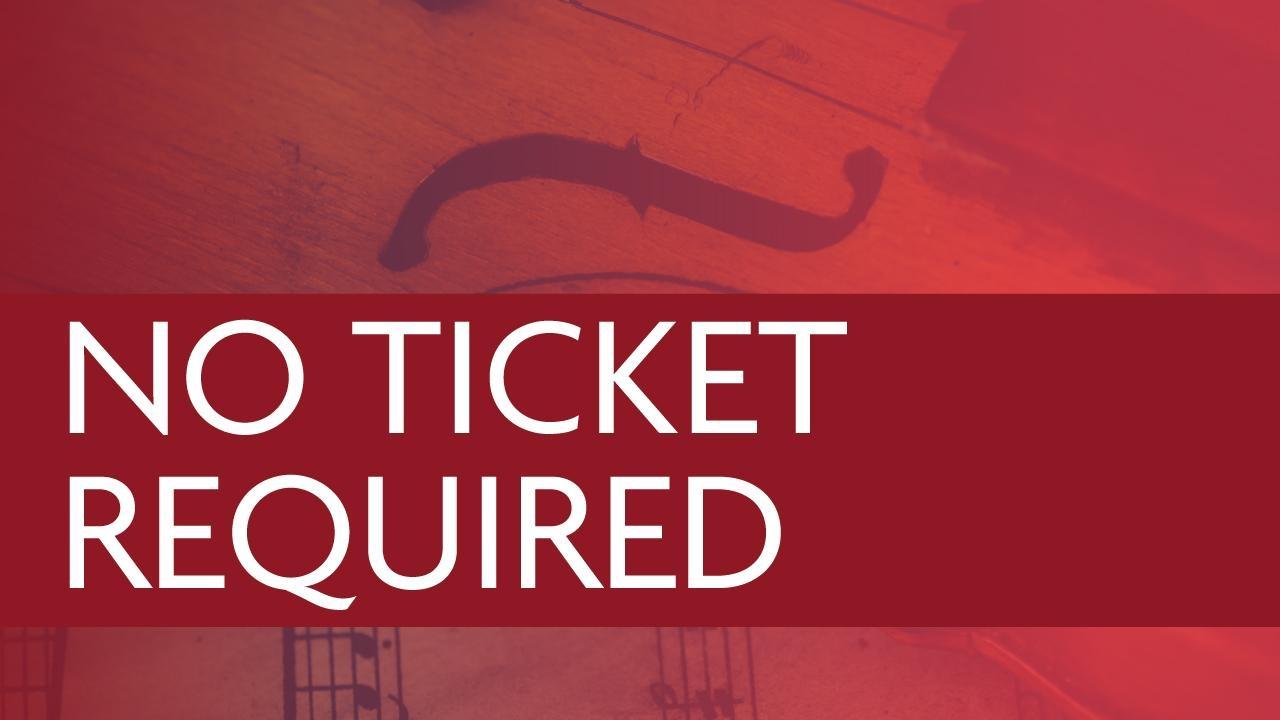 Fridays at 2pm
10.1 Stravinsky: Petrushka, for piano 4 hand. Alessio Bax and Lucille Chung, piano. Recorded at the Howland Cultural Center in Beacon, New York. (ALIVEmusica concerts)
10.8 Bach: Brandenburg Concerto 2 in F, BWV.1047. Berkshire Bach Ensemble; Joel Pitchon, violin; Alison Chapman-Hale, flute; Gerard Reuter, oboe; Sycil Mathai, trumpet. Recorded at the Troy Savings Bank Music Hall in Troy, New York. (Berkshire Bach Society)
10.15 Mozart: Piano Concerto 12 A, K.414. Juho Pohjonen, piano; Chad Hoopes and Arnaud Sussmann, violins; Matthew Lipman, viola; and Keith Robinson and David Finckel, cellos. Recorded at the SPA Little Theater in Saratoga, New York. (Chamber Music Society of Lincoln Center @ SPAC)
10.22 Mozart: Divertimento in F, K.138. Ebene Quartet. Recorded at Maverick Hall in Woodstock, New York. (Maverick Concerts)
10.29 Bartok: 7 Roumanian Folk Dances for Orchestra. Windham Festival Chamber Orchestra; Robert Manno, conductor. Recorded at the Windham Performing Arts Center in Windham, New York. (2007 Windham Chamber Music Festival)
Support provided in part by the T. Backer Fund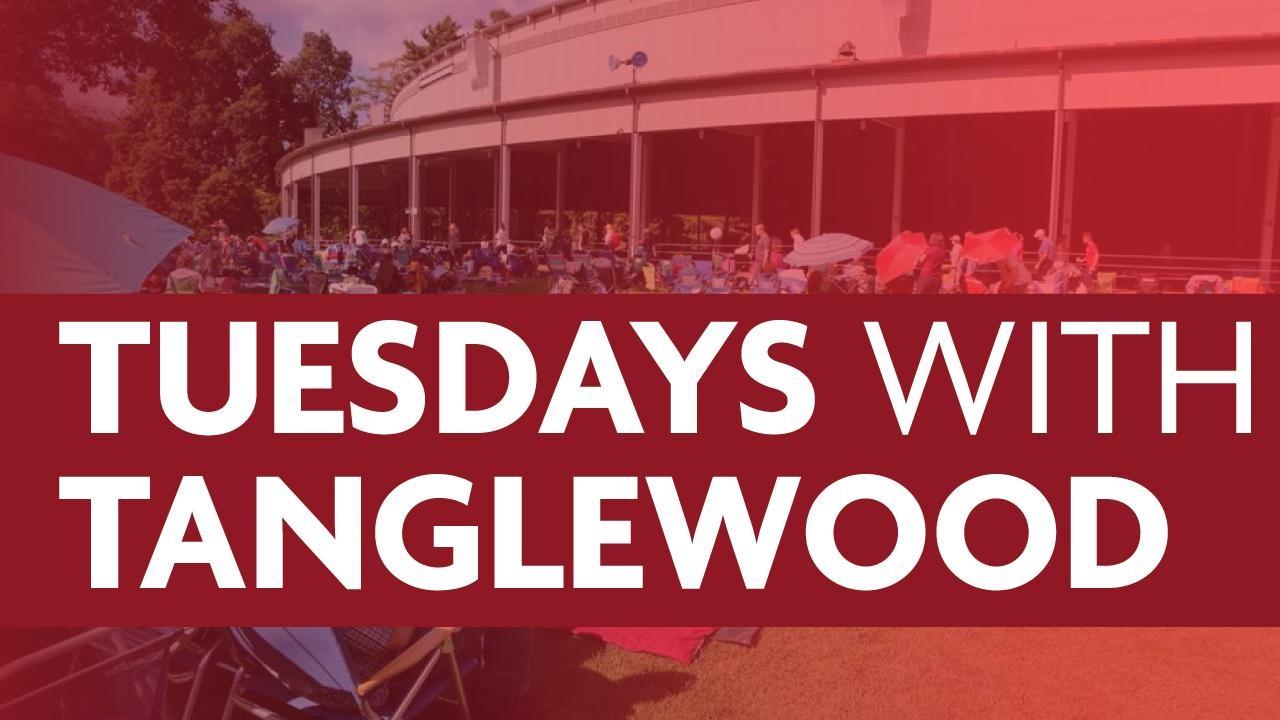 Tuesdays at 6pm
Michael Nock, Associate Director & Dean of Fellows at the Tanglewood Music Center hosts a weekly look at the famed Tanglewood Music Center, featuring concert recordings, interviews with up-and-coming performers and previews of special events.

Bach's Lunch features music from the Baroque era but also dabbles in Early Music.


Conductor's Notes features stunning concert music and fascinating extra commentary from conductors.


Tuesdays with Tanglewood is a weekly look at the famed Tanglewood Music Center.
How do I listen to the MP3 stream?




MP3 is a popular audio format which plays in lots of different audio players, so more people can easily listen to WMHT-FM and WEXT online. Real Player will plays the MP3 stream, but you don't have to have Real Player - you can listen with any MP3 player. If you use Windows Media Player, click here for the Windows audio stream. For most any other player, choose the MP3 stream.
Having issues using the Sonos Controller for Mac or PC?




You can use the Sonos Controller for Mac or PC to add a radio station that does not appear in the radio guide. You must know the streaming URL, and the station must use the streaming MP3 broadcast format.
How can I bookmark WMHT-FM's audio streams?




Windows Users: In your browser, right click on this stream link (http://listen.wmht.org), select "Save Target As / Save Link As" or "Add To Favorites."

Mac Users: Drag the link to your desktop or control-click and select "Download link to disk" or "Add to Favorites."
What audio is available online?




WMHT-FM and WEXT-FM are streamed live online, which means you can access current programming. Recording industry laws prevent us from archiving our music programs.
What do I need in order to listen to WMHT-FM's live stream?




WMHT-FM and WEXT are streamed in two formats: Windows Media and MP3. Since you're reading this page, you're probably on a device that has an internet connection. The computer must also have a sound card, and speakers or headphones.

To listen to our MP3 streams, you need one of the many audio players that can play MP3 format streams. Our favorite of the free MP3 players is Apple's iTunes (it plays on Windows too, not just Macintosh). There are also free versions of WinAmp and Real Player. Follow any of these buttons to download the free MP3 audio player of your choice:

Download iTunes
VLC Media Player


To listen to our Windows Media streams, we recommend you download the latest version of Windows Media Player for your operating system. It's free, and there are versions for both Windows and Macintosh.
Sometimes the sound cuts out when I listen to the live stream. Why?




Usually this means there are temporary problems on the internet somewhere between our audio servers and your computer or mobile device - it often resolves itself within a few minutes. You may also hear interruptions in the audio if there is a problem with your computer/mobile device hardware or software or if your internet connection is very slow.
I have the hardware and software I need, but I am not able to connect to the WMHT stream. What can I do?




It is possible that the listening capacity has been reached, which is why it is important that users disconnect from the stream when they are finished listening or are away from their devices. Please try back later. If you continue to experience problems, please let us know.
I've read through/tried all of this and I'm still having streaming problems. What should I do?




E-mail us and we will try to help you. In your e-mail, please include as much of the following information as possible:

• Which of WMHT's streams you are having trouble with (Windows Media or MP3; WMHT or WEXT)

• Your Internet connection (DSL, broadband, modem, etc.)

• The platform your computer runs (MacOS, Windows, Linux, etc.)

• The audio player (and version) you are using (iTunes, Windows Media Player, VLC Player, etc.)