Can a community heal through shared art?
In the late 1970s, New York State demolished nine blocks of a commercial property and hundreds of residential residences to build the Hoosick Street Bridge. Soaring over the Hudson River, the structure was built with landscaped areas, pocket parks, basketball courts, and an ice rink. Today, however, the space is mostly paved for parking. South of the bridge sits a historic Victorian downtown. To the North, one of the area's most disinvested neighborhoods, where activists and community organizers work to foster a livable, walkable, and affordable community, free from the shadows of a dividing line.
A promised community connector is now a monument to division, though the work of local organizers hopes to bring the bridge's original mission back into frame. Through The Uniting Line project, local artist Jade Warrick will install murals throughout the bridge's surface area to transform and beautify the space. The City of Troy was selected as one of 16 cities nationwide to receive a $25,000 grant from Bloomberg Philanthropies' Asphalt Art Initiative to implement the project, and work is set to begin in the coming weeks, spearheaded by
The Arts Center of the Capital Region
,
TAP Inc, the city of Troy, and Collar Works.
As a neighborhood works to shift divisions and narratives through community-driven art, WMHT is proud to be covering this project for an upcoming documentary Bridging the Divide, featuring exclusive access to the art installation process.
SHARE YOUR STORY
Do you remember some of the businesses that once were located near River and Hoosick streets, where the Collar City Bridge stands now? Do you have a story to share about the construction of the Hoosick Street Bridge, or photography from the area?
We're seeking community members to contribute to our ongoing coverage of The Uniting Line project. If you have something you'd like to share with us, please tell us more using the form below.
Stories From The Neighborhood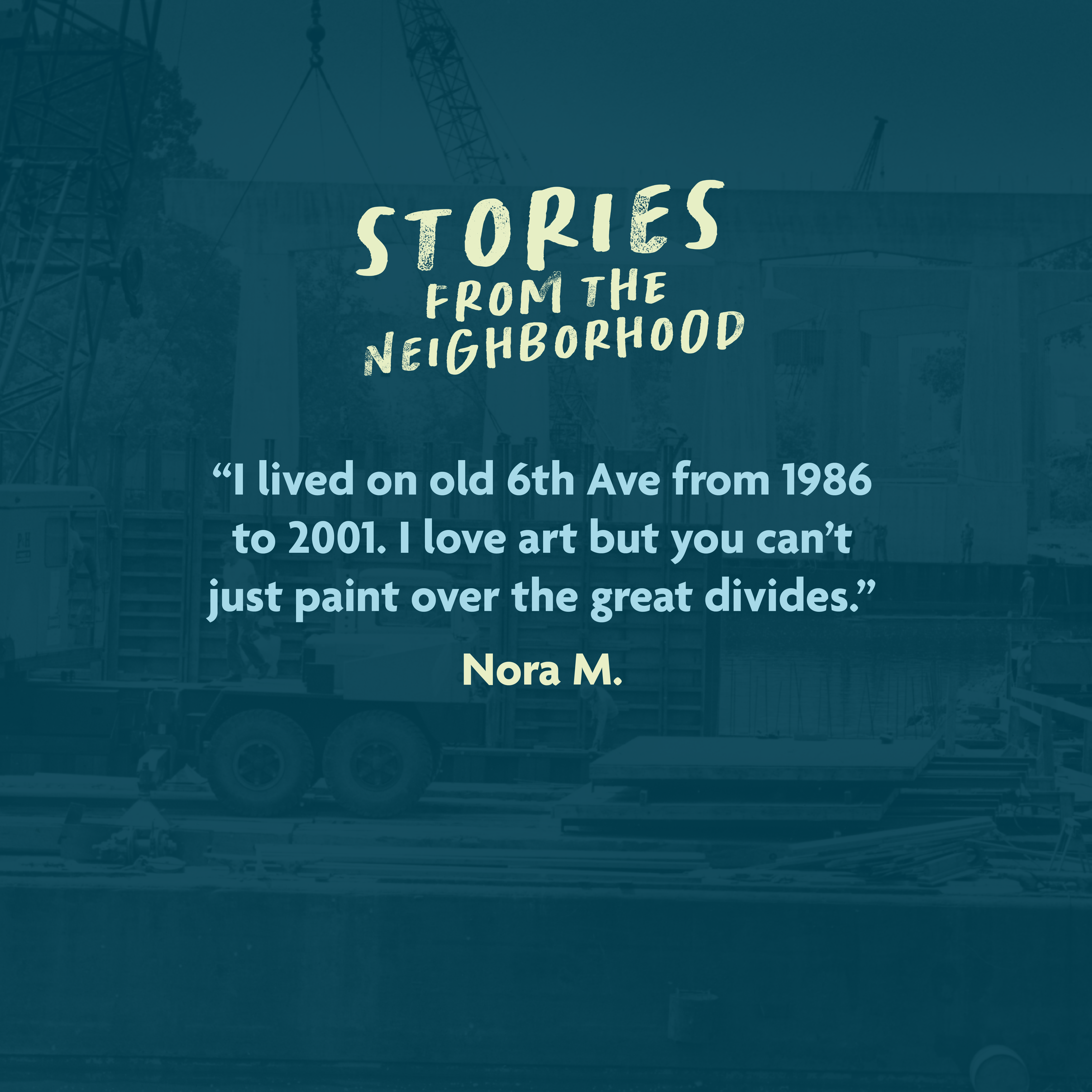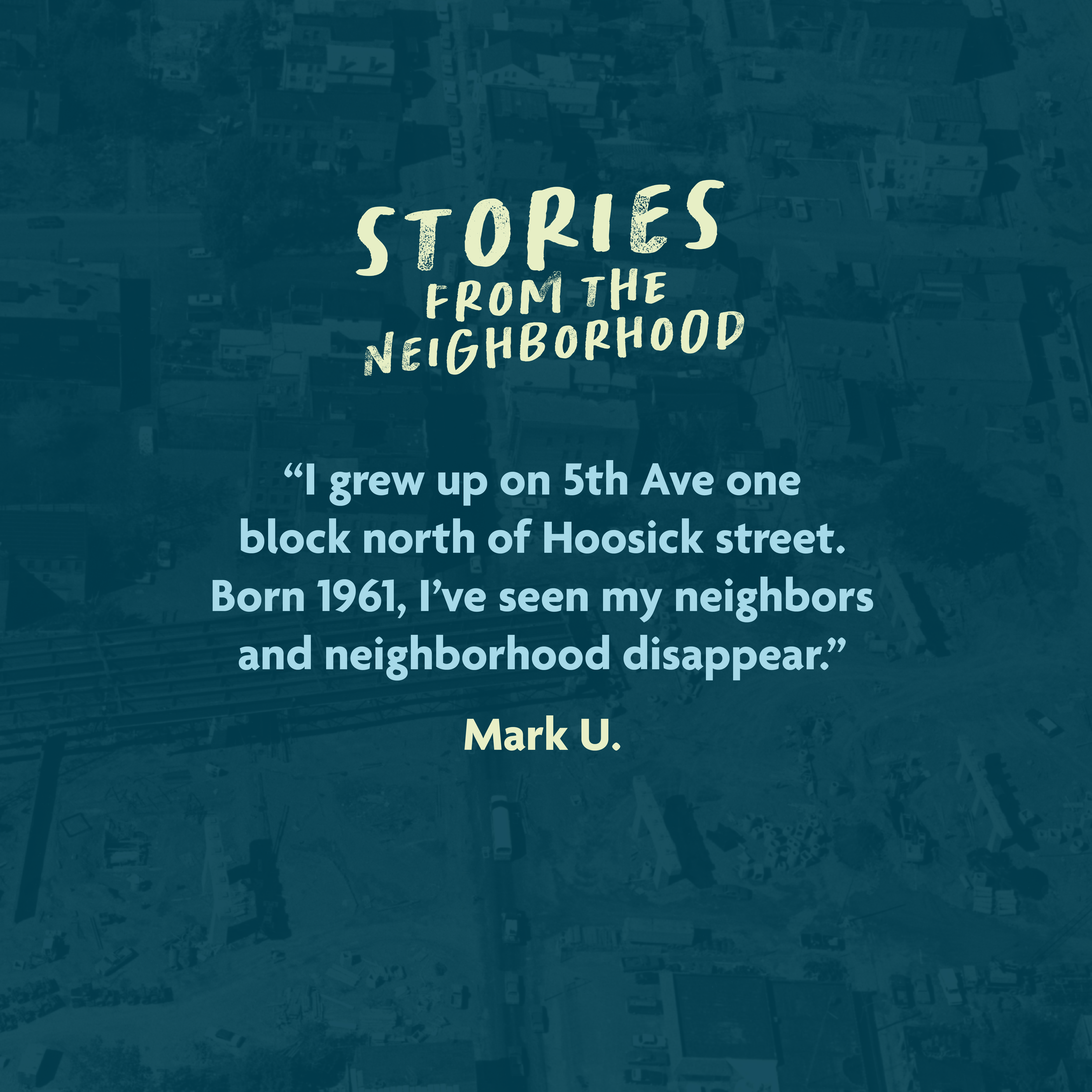 Required Reading: Following the Story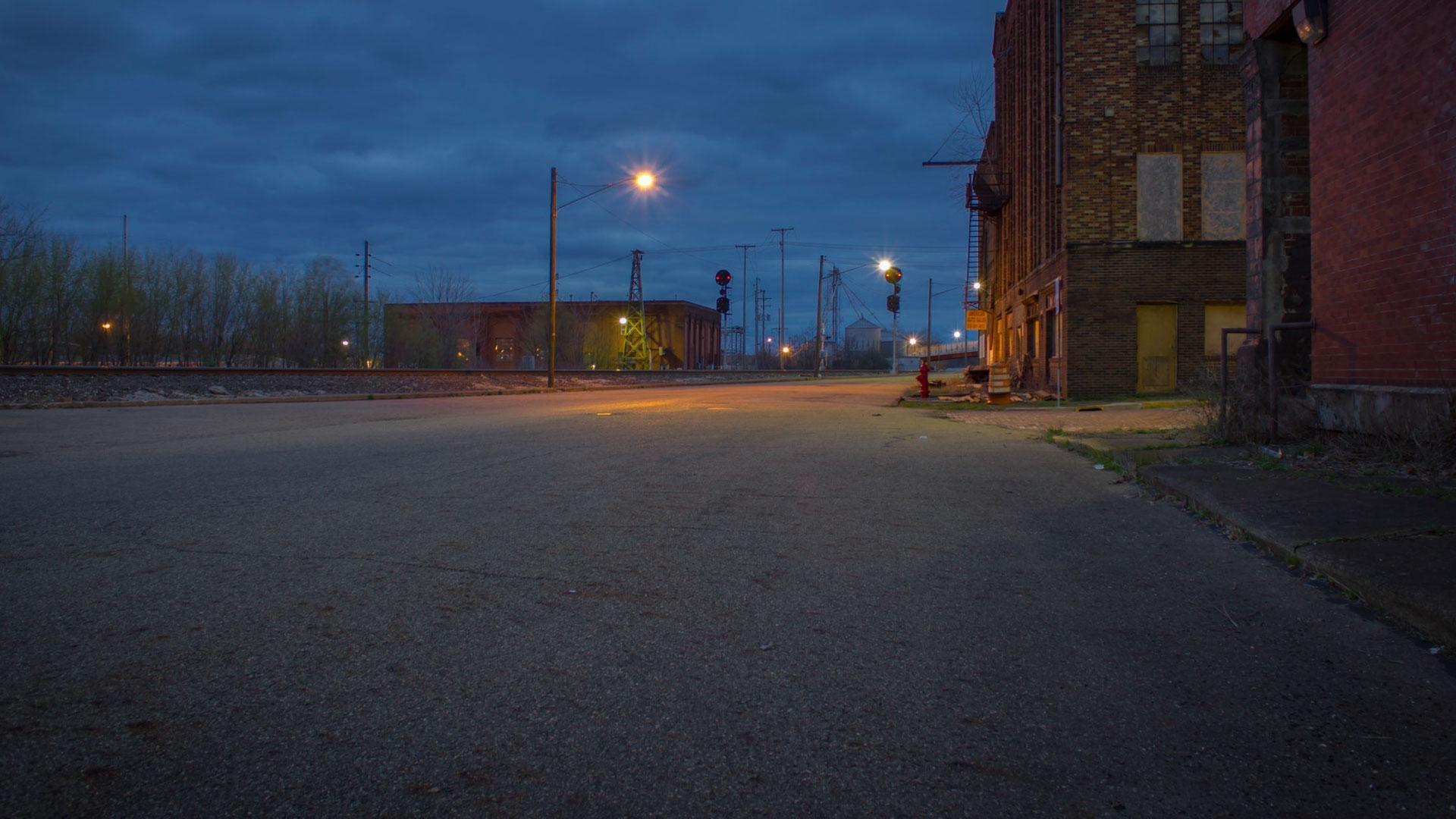 Space and culture
Activating Space Field Guide
The Activating Space Field Guide is written for individuals and community groups that need help with turning ideas about the public good into civic actions.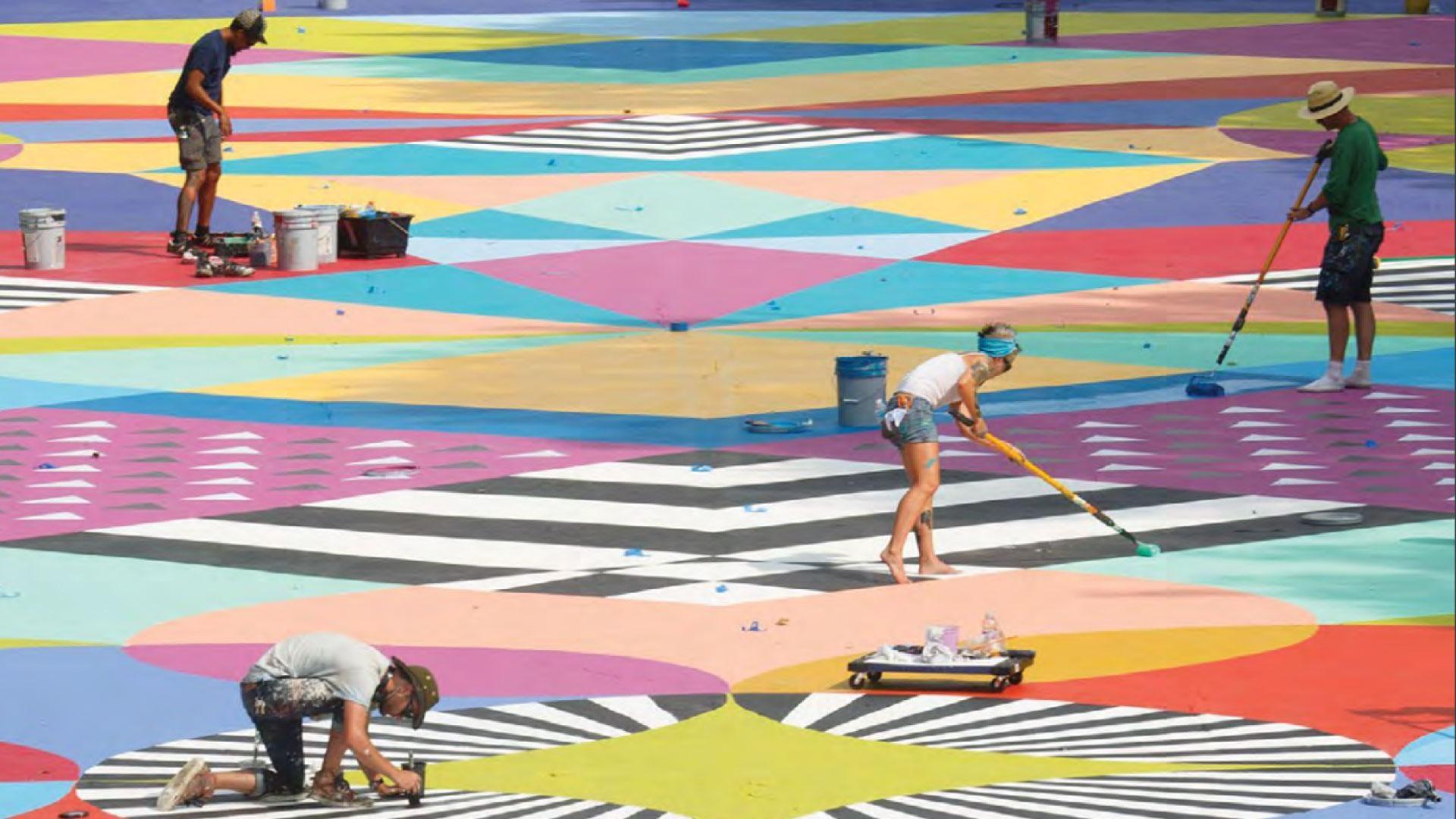 bloomberg associates
Asphalt Art Guide
How to reclaim city roadways and public infrastructure with art.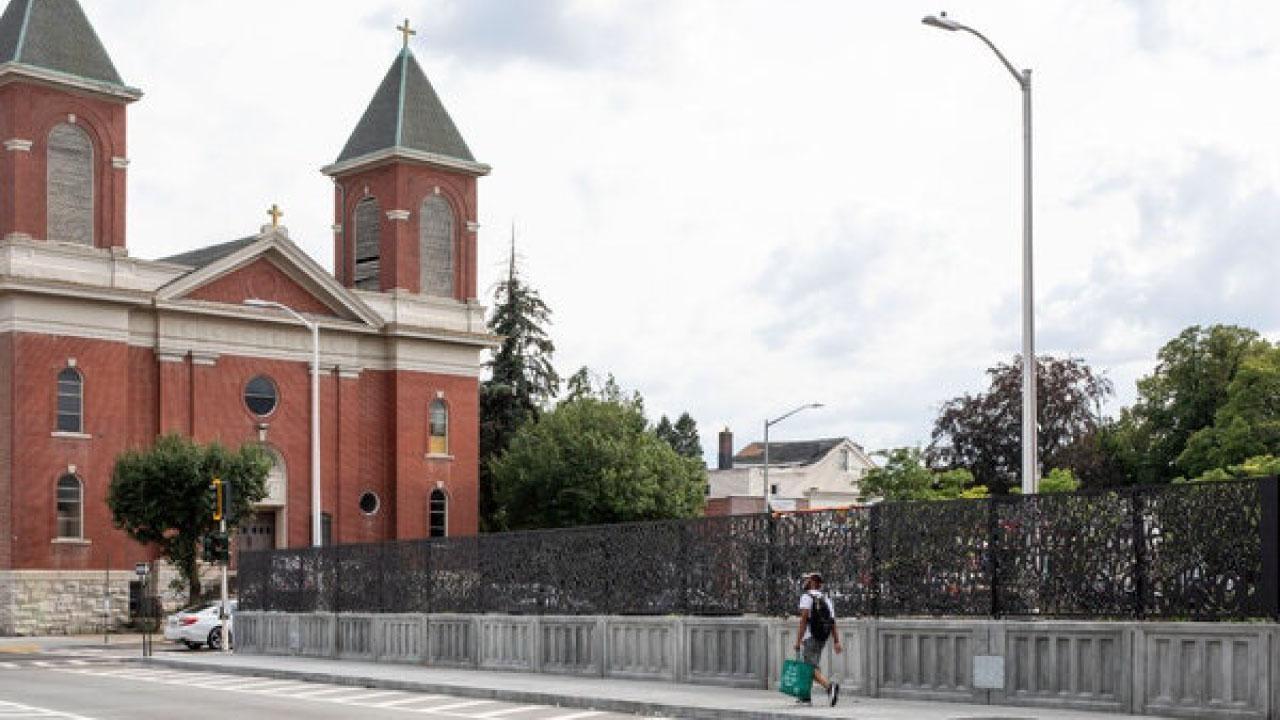 New York Times
Mount Vernon, N.Y.: Can Public Art Help to Heal Old Divisions?
A railroad trench split the city a century ago, but a new sculptural fence tells the local story from the Indigenous Siwanoy to the rapper Heavy D.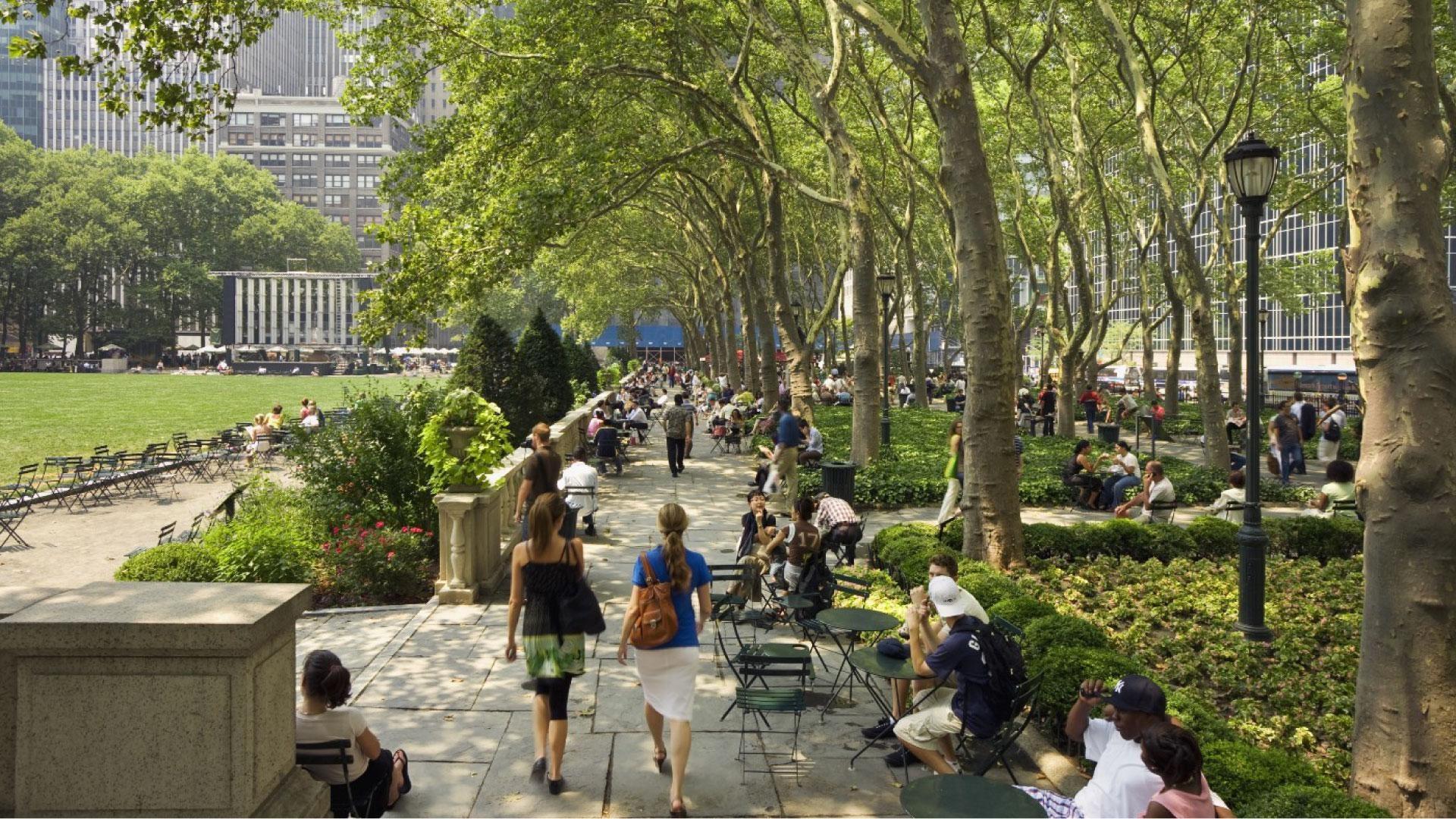 Ira Sanyal | Medium
Activating and Reclaiming Public Spaces
Visibility of marginalized communities in public spaces are important steps towards a diverse, dynamic and urbane world.
A Deeper Look at Bridging the Divide
Supporting WMHT means supporting the stories of our community.