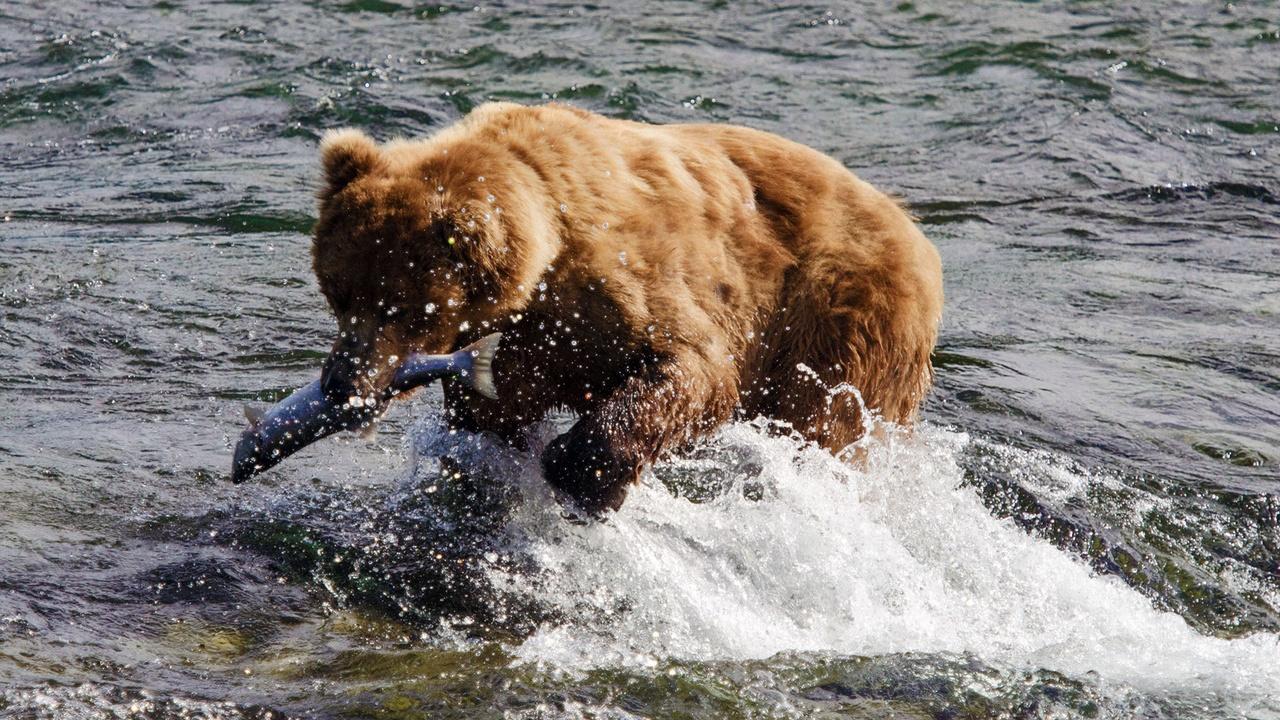 Watch live as thousands of animals gather to take part in Alaska's amazing summer feast. Premieres Sunday, July 23, 2017 at 8pm.
Animals can take you anywhere in science! Creature teachers Chris and Martin Kratt take 6- to 8-year olds and their families along on extraordinary animal-powered adventures in WILD KRATTS, a PBS KIDS series. The show transforms the Kratt Brothers, creators of the award-winning Kratts' Creatures and Emmy-winning Zoboomafoo, into animated versions of themselves, allowing the real-life zoologists to visit wild animals in their little-seen habitats and showcase key science concepts along the way.
From elephants using physics to suck gallons of water with their trunks to a fleet of peregrine falcons that harness the force of gravity to speed through the air, each of the 40 new half-hour episodes of WILD KRATTS presents age-appropriate science inspired by the natural abilities of the animals that the Kratt brothers – and young viewers – meet.
Wild Kratts Alaska: Hero's Journey
Premieres Monday, July 24, 2017 at 7:30am
Additional Airdates
Monday, July 24 at 3:30pm
Wednesday, July 26 at 7:30am and 3:30pm
Friday, July 28 at 7:30am and 3:30pm
Join the Kratt brothers as they embark on their greatest journey yet – to Alaska! While creature adventuring in Alaska, one of Aviva's breakthrough inventions falls overboard and attaches to a sockeye salmon--jumpstarting a wild chase upriver through the wilderness. The Wild Kratts track the incredible salmon run--a quest fraught with obstacles and amazing creature connections around every bend.